14 December 2019
Boyle rewarded after impressive start to summer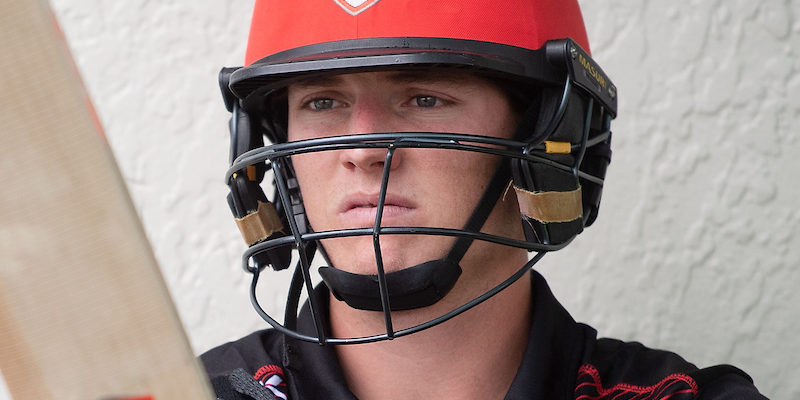 Opening Batsman Jack Boyle has been included in a 12-man squad for the Canterbury Kings opening two fixtures against the Wellington Firebirds and Auckland Aces at Hagley Oval.
Boyle (23) gets his opportunity off the back of an impressive start to The Ford Trophy competition where he's scored 256 runs at an average of 64 across his five innings.
Head Coach Brendon Donkers is thrilled to give the youngster a chance in the shorter format.
"Since making his white ball debut in early 2017, Boyle is at the point where he has the confidence to extend his skills in the T20 arena".
A second potential debutant, Sean Davey, has also been named in the squad. Davey, a former NZ U19 representative and contracted Northern Districts all-rounder made the decision during winter to play his cricket in Canterbury and seek new opportunities within their system. Davey has impressed with his all-round capabilities and earns a well-deserved call up into the 12.
With one season now under his belt, Donkers believes his team are real contenders in this year's Super Smash competition.
" The extra preparation time that we have had this year has allowed us to refine our plans and experiment with a few things through training and our internal matches".
" I've been impressed with how the guys have gone about their work, it's been a continuation of what we did through the Ford Trophy".
Thanks to Ara Institute of Canterbury and Go Media, entry into Sunday's fixture is free so everyone can enjoy an early Christmas gift of cricket.
Round One | Canterbury Kings v Wellington Firebirds| Hagley Oval | Sunday 15 December – 4:10pm
Round Two | Canterbury Kings v Auckland Aces | Hagley Oval | Tuesday 17 December – 4:10pm
Canterbury Kings's Squad
Cole McConchie (c)
Chad Bowes
Jack Boyle
Leo Carter
Blake Coburn
Sean Davey
Andrew Ellis
Cam Fletcher
Steve Murdoch
Ed Nuttall
Henry Shipley
Will Williams
12th man to be named at the toss.
Follow live scoring at scoring.nzc.nz of follow on the NZC App.