13 November 2019
Ben Rapson on the season ahead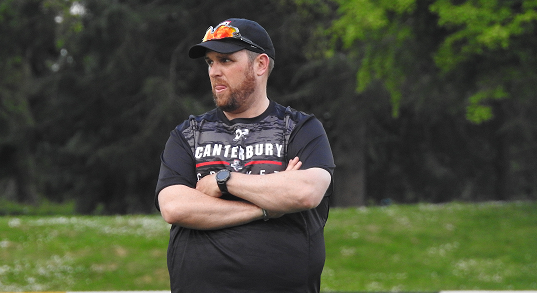 With the 2019/20 women's season getting underway this weekend, Canterbury Magicians head coach Ben Rapson gave us a preview of the season ahead and an insight into the Magicians camp.
"It's been a really good winter and pre-season with the wider squad. We've been lucky enough to play a pre-season game against Otago and play several intersquad games with the best talent in Canterbury. We've established a strong leadership group this year who will play a key role in instilling the culture and values around the group."
Rapson believes that there are several key players to the Magicians success this year. He made a special mention to all-rounder, Jacinta Savage, who has spent time within the New Zealand emerging players squad and has made huge improvements to her skills and fitness, whilst Jess Simmons is another one whose been working really hard in the winter and has also been involved in the same programme. Frankie Mackay is of course always one to keep an eye on and can be hard to stop if she gets going.
Whilst there is a strong focus on winning this year, Rapson knows that this season won't be without its challenges.
"On paper we're not the strongest side going around in terms of experience but what that means is we're going to have to play a really strong team game. It's about how we're playing as a team as well as the progress and development that the women are making, which will lead to strong results".
The first round of the Hallyburton Johnston starts this Saturday as the Magicians take on the Northern Spirit at Hagley Oval. With a few injuries in the squad, Rapson has called on Hampshire batsmen, Ella Chandler to help bolster the squad.
"Ella is a good young talent from England who has come over to play club cricket here for the summer. She offers us a little bit of experience as a batsman and another spin option as well."
With back to back one-day games starting at 10:30 AM on Saturday and Sunday, be sure to head down to Hagley Oval and support the Magicians as they start their 2019/20 season!