04 December 2020
Bartercard getting behind the Canterbury Magicians this summer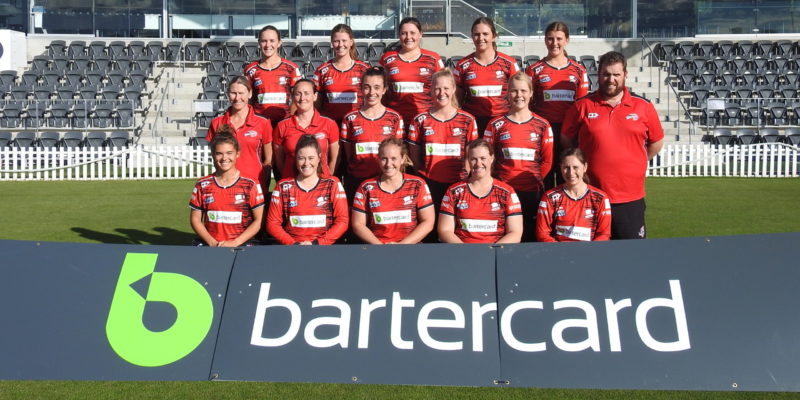 Bartercard and Canterbury Cricket have an extensive relationship that dates back to 2003 and this year is no different with Bartercard once again joining as a major partner for the 2020/21 season.
This summer, Bartercard will be putting their support behind the woman's game by sponsoring the Canterbury MAGICIANS through their playing shirts, match day branding as well as putting their name to the awards that recognise success among our female stars.
Canterbury Cricket Chief Executive Jez Curwin said he's looking forward to building on the current partnership with Bartercard.
"We've got a great relationship with Bartercard and they're a pleasure to do business with."
"Their investment into the women's game has been phenomenal and I'm delighted they're on board for another great season."
Bartercard Sponsorship Manager, Ross Hamilton said he enjoys giving back to the game and supporting local.
"Jez and the team run a fun, flexible and accommodating organisation that we are more than happy to associate our brand with," he said.
"Our partnership is a great way to expose our brand to small and medium business owners to show them how we can help  them save money and gain new customers.
"With the cricket season in full swing, I'm looking forward to enjoying success with Canterbury Cricket".
Bartercard provides business opportunities to members by converting un-utilised capacity and excess inventory into new customers. With over 10,000 cardholders across New Zealand, trading over $100 million worth of goods and services outside the cash economy each year, Bartercard NZ is part of the largest global trade exchange business.
To learn more about Bartercard visit: https://bartercard.co.nz/