18 February 2019
Bangladesh beckons for New Zealand's best youth cricketers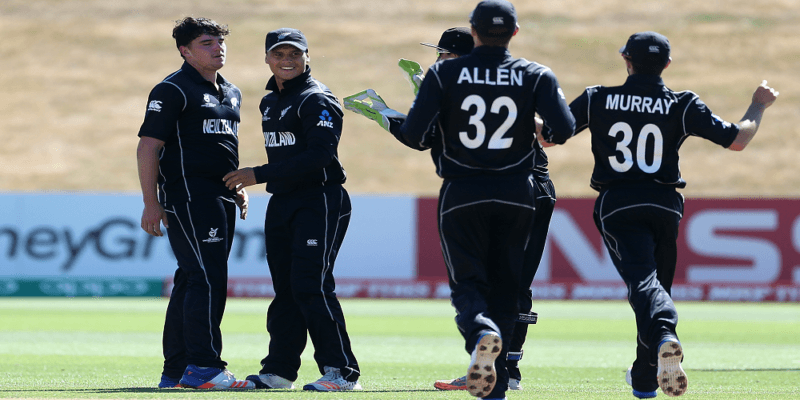 New Zealand have named an under-19 squad to tour Bangladesh, with Canterbury providing four of the 15 players.
The squad also includes four players from Northern Districts, three players from Wellington and two apiece from Auckland and Central Districts, and will be coached by former test batsman Peter Fulton – who selected the squad along with his fellow former international Paul Wiseman.
The tour will comprise one warmup 50-over match, followed by five 50-over internationals against the Bangladesh under-19 team.
In a nod to the anticipated conditions in Bangladesh, the squad includes four frontline spinners, and two emerging spin bowlers – as well as four fast bowlers.
Batting and spin bowling have been identified as the key selection areas.
Spin bowling allrounders have been picked in preference to medium pace allrounders, in another pointer to the challenges of playing on the sub-continent.
There will be more opportunities for the faster or medium pace bowlers in other assignments later this year – both in Australia and when the Bangladeshis return to New Zealand in October.
The youngest member of the squad is Auckland's Adithya Ashok, a batsman and leg-spinner currently in the Auckland under-16 team. Players have been drawn from provincial under-16, 17 and 18 teams.
The captain won't be named until the squad arrive in Bangladesh, and the intention is to share that responsibility among several players.
The next under-19 World Cup will be in South Africa in January and February, but this tour is being treated separately from a lead-up to the world tournament as the conditions will be very different from those anticipated in South Africa.
''We see this as purely a wonderful opportunity for a sub-continental tour that the players will really benefit from,'' Wiseman, the programme leader for the under 19s, said.
''I think we'll learn a lot about players over there. It's about what they can learn on and off the park and it's a really beneficial tour from a lot of angles.''
Wiseman said it's likely the selectors will look at 20-25 players over the next few tours leading up to the under-19 World Cup.
Fulton will have two coaching assistants on tour, Adam Miles and Dion Ebrahim.
The squad will leave New Zealand on April 10 and return on April 29.
The New Zealand under 19 squad is:
Adithya Ashok (Auckland)
Kristian Clarke (Northern Districts)
Micah Conroy (Wellington)
Lucas Dasent (Auckland)
Joey Field (Central Districts)
Jesse Frew (Canterbury)
Nick Lidstone (Canterbury)
Ruben Love (Central Districts)
Rhys Mariu (Canterbury)
Ben Pomare (Northern Districts)
Tim Pringle (Northern Districts)
Dylan Sharma (Wellington)
Angus Sidey (Canterbury)
Jesse Tashkoff (Wellington)
Ollie White (Northern Districts)