13 January 2020
Ashburton Holiday Camp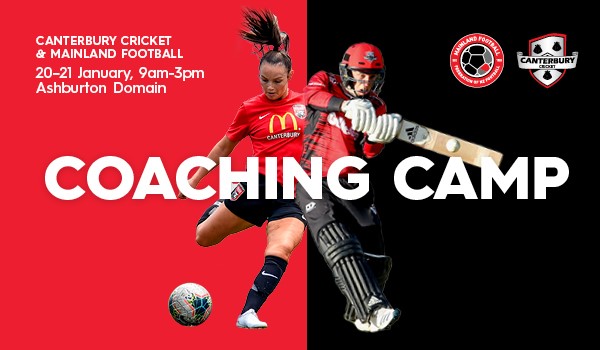 Canterbury Cricket is excited to announce that we have has teamed up with Mainland Football to deliver a joint holiday coaching camp on Monday 20th and Tuesday 21st of January! This is an exciting partnership that allows your children to participate and improve both their cricketing and football ability in one day.
Held at Ashburton Domain, the camp will allow kids between the ages of 7-12 to engage in both cricket and football in a variety of skills and game-based activities. Run by accredited coaches, the camp is designed to engage kids of all level of ability in both cricket and football.
The day will be structured around two groups. One group will practice cricket in the morning whilst the other will practice football. After lunch, the groups will switch over, allowing everyone to enjoy both sports!
To register your child, click here!
Where: Ashburton Domain
When: Monday 20th and Tuesday 21st of January
Cost: $40 per day (Internet banking or credit card payments accepted)
Ages: 7-12 years