17 October 2019
Another leap forward for women's cricket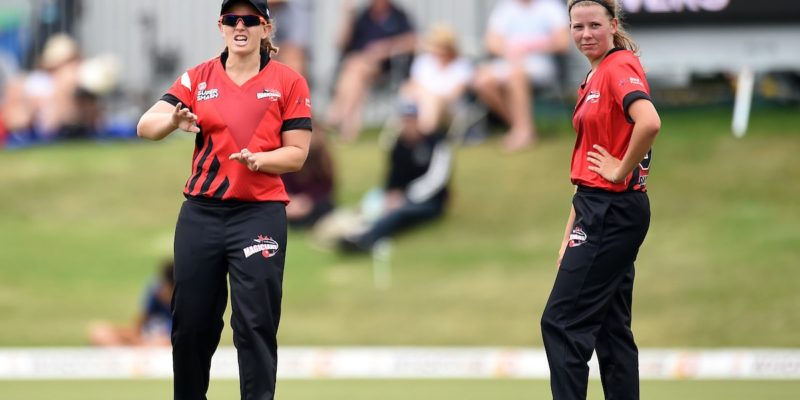 Canterbury's Jess Simmons has been offered one of the very first NZC Women's Development Contracts for the 2019-20 season following last month's Women's Master Agreement announcement.
The contracts give the NZC High Performance coaches a chance to work with the next generation of female cricketers and learn more about their all-round abilities and future potential.
NZC GM High Performance Bryan Stronach said the ability to grow and develop talent is crucial to the High Performance programme and goes a long way to ensuring long-term success at the top level.
"We've got an opportunity to create a bespoke programme for these players, however the contracts are not necessarily for players who are 'next in line' to play for the WHITE FERNS," Stronach said.
"This particular lot of contracts are for players we have identified as having talent we want to work with and discover more about," he said.
The eight players selected will receive financial support and will be required to attend extra camps with access to additional support in delivering their performance plans.
Women's Development Contracts: 
Skye Bowden (Auckland Hearts)
Natalie Dodd (Central Hinds)
Arlene Kelly (Auckland Hearts)
Jess Kerr (Wellington Blaze)
Natasha van Tilburg (Auckland Hearts)
Saachi Shahri (Auckland Hearts)
Jess Simmons (Canterbury Magicians)
Jess Watkin (Central Hinds)