28 December 2021
All Abilities Cricket Hub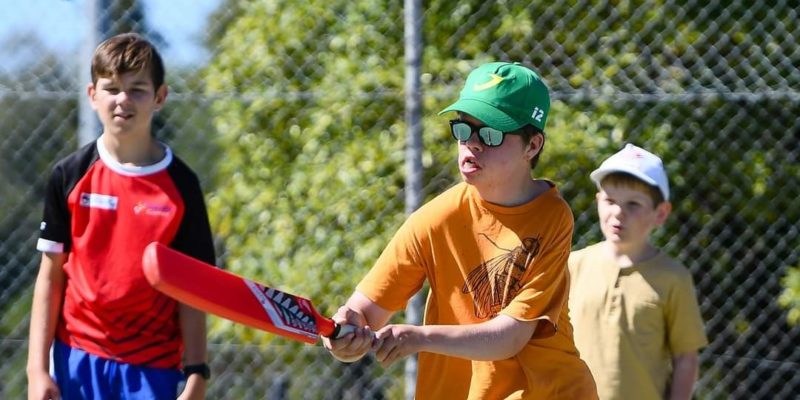 To really bring our strategy to life, 'A Game For All, A Game For Life', Canterbury Cricket has committed to engaging with new communities and groups not typically involved in our game.
Canterbury Cricket and Mainland Football staff attended an Inclusion Training workshop run by Mitch from the Halberg Foundation at the start of the season. The session consisted of both theoretical and practical elements, helping us identify strategies to adapt and modify physical activities to suit all participants needs.
Following on from one-off sessions with both Parafed Canterbury and Halberg Foundation over the last two seasons, this year our team decided to run an All-Abilities Cricket Hub. All Abilities Cricket is a free, 5-week inclusive cricket hub for young people with a disability (physical, intellectual, visual). We had a small but committed group that enjoyed learning new skills each week.
The hub aims to remove the barriers to participation in traditional cricket, by allowing participants to experience cricket in a welcoming environment with games and activities tailored to their individual needs.
This was highlighted by one of the parents that had all three of her children involved: "It's been a lovely fun thing for them to do together, thank you for being so understanding and really meeting the kids different needs".
Overall the hub has been well received, for parents it was identified as a good opportunity to talk to other parents with similar challenges and have a small break to relax while their children were involved in the activities.
The only down side was that the final session, due to be a Festival Day run on Hagley Oval, was cancelled due to wet weather. Regardless, the kids were rewarded for their efforts with a Canterbury Cricket goodie bag.
We look forward to running All Abilities Cricket again next season! Keep an eye on our social channels for info next Summer!