13 January 2020
12th Man Experience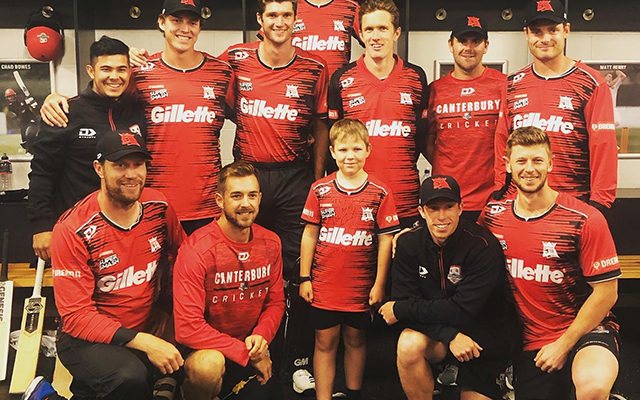 When the Canterbury Kings took on the Central Stags at Hagley Oval last week, we were lucky to have the services of our young 12th man, Jacob Bennett, for the day. Jacob got the opportunity through a competition run through one of our partners, the Christchurch Casino.
As a young cricketer from Weedon's Cricket Club, Jacob pulled on his new Canterbury Kings red and black playing strip and jumped straight into warm-ups alongside the Canterbury Men. Jacob got the chance to go out at the toss, warm up with the players, explore the home changing rooms and rub shoulders with all the players before running the drinks out at every wicket or stoppage in play.
Thank you for your services during the day Jacob! Look out for our next 12th man at our doubleheader when we take on Otago at Hagley Oval.