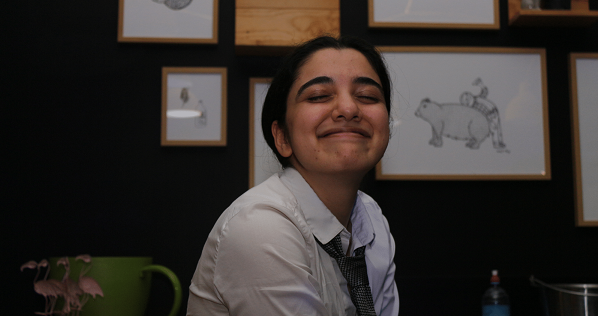 Meet Kash! 
Job Title?
Events Intern.
What is your role here at Canterbury Cricket?
My role here at Canterbury Cricket has essentially consisted of assisting in the planning, organising, and managing of all events hosted by the association.
How long have you been at Canterbury Cricket for?
Just short of 3 months now.
Best part of your job?
I have absolutely loved hosting matches at Hagley Oval for the Dream 11 Super Smash. It has been a thrilling, yet extremely rewarding experience.
Describe your job in three words?
Challenging, engaging, rewarding.
Favourite athlete?
I would have to say Frankie Mackay. I am not a cricket fan and prior to working here I would have said Dominic Thiem. But watching Frankie play this season has been an honour.
What do you do for fun outside of work?
I spend most of my time outside work with my friends and travelling to new places.
Random fact about you?
I have now visited over 13 countries and do not plan on stopping any time soon.
Favourite place to travel?
Tasmania: it is the most beautiful place I have visited.
Best thing about working at Canterbury Cricket?
The best thing about working at Canterbury Cricket is the people. Everyone here has guided and led me to reach my full potential.