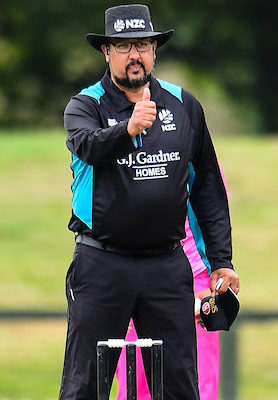 Throughout the year we will be shining the light on our administration staff here at Canterbury Cricket to give you an insight into the roles and day to day operations.
Today it's the turn of Eugene Sanders to answer our quickfire questions.
Job Title?
Match Officials & Operations Coordinator.
What is your role here at Canterbury cricket?
Firstly, to raise the profile of Match Officials and create opportunities for their development so they can change the experience on the field for players and to assist in ensuring everyone has a memorable experience at Hagley Oval.
How long have you been at CC for?
Just short of 4 years.
Best part of your job?
Being able to see people develop and enjoy what they are doing in cricket.
Describe your job in three words?
Challenging, Rewarding & Enjoyable.
Favourite athlete?
As I grew up surfing, Kelly Slater is my favourite athlete and still competing against the best in his late 40's.
How do you relax outside of work?
Love watching my kids playing sport and travelling.
Random fact about you?
In my younger days of marathon running, I ran 3 Ultra Marathons, two 60 kms and one 90 km run.
Favourite place to travel?
I have travelled to 34 countries, but if I had a favourite it would be Hawaii.
Best thing about working at Canterbury Cricket?
The people I work with and the fact that my job is involved in cricket.